What is Bypass Fat?
It is commonly known as a digestible energy supplement for the high producing dairy animals. GopiFat® is the best form of bypass fat that is highly digestible in nature and is used as direct energy source for high-yielding cows. It is directly absorbed into the small intestine of ruminants resulting in increased metabolism and improved production levels. Dairy cows require high energy for the production of milk and recovery after calcing. Consequently, it is imperative for the farmers to incorporate intense energy supplements in dairy cow's diet for better milk production and to avoid them from negative energy balance. GopiFat® is the form of bypass fat developed to cater the needs of this market segment so as to enhance the quality of animal's milk, health and fertility. GopiFat® is 100% pure vegetable sourced rumen bypass fat. It is rumen protected fat that is produced by fractionation of palm oil. We are one of the leading supplier of bypass fat for ruminants.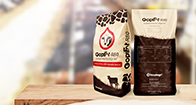 GopiFat® is entirely and purely 100% vegetable sourced Rumen Stable and Protected bypass fat that is absorbed only in the small intestine which is the real and actual place of dry fat digestion. This is spray dried fat of latest generation without any carrier and been produced by latest specially developed technique when palm oil is fractionated for human food. Due to fractionation, the melting point of GopiFat® is raised to 57°C without any necessity of hydrogenation.
Benefits:
GopiFat® is the best form of bypass fat increases milk production and butter fat.
It helps in better health management through giving a good start of lactation by meeting animal's energy requirement for production and maintenance.
It also reduces the risk of Ketosis (Negative Energy Balance).
The enhanced condition and increased production capacity of the animal results in a greater risk of fertility and conception. GopiFat® is the bypass fat used for the improvement of fertility phenomena including calving interval and insemination rate.
Contact us for more details
Features of Rumen Protected Fat
It is also referred to as rumen bypass fat. GopiFat® is also the best example of rumen protected fats that assist in maintaining the body condition score through providing digestible energy. Normal feed fats contain saturated and unsaturated fatty acids which at above certain level have hazardous effect on Rumen bacteria leading toward poor feed efficiency and reduced performance. To prevent damage to rumen bacteria from unsaturated fatty acids, these fats need to be saponified with calcium through a chemical reaction. This provides the artificial protection to Rumen Bacteria but as soon as the PH of the rumen drops, Ca Soaps are split up into calcium and unsaturated fatty acids. Unlike these normal fats, GopiFat® is a rumen protected fat that works without any synthetic protection. High melting fractionated fats are rumen stable by nature. The fatty acids in the GopiFat® are saturated having no hazardous effect on Rumen Bacteria.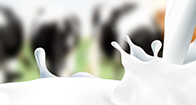 GopiFat® that is a rumen bypass fat is easy to mix in TMR due to dry in nature and could also be used as top up of ration due to no pungent smell. One of the most vital improvements in ruminant nutrition is the development and production of rumen protected fat. The purpose of these kinds of products is sought to enable saturated fats to bypass the rumen for direct absorption in small intestine. Protected fat is direct and absorbable form of energy for a cow's growth rate coupled with milk productivity needs. Moreover, these rumen protected fats also plays a critical role in reproduction management and fertility improvement.
Contact us for more details
Economic Value of Bypass Fat for Ruminants
GopiFat® is a bypass fat for ruminants made from pure vegetable oil, non-hydrogenated fat devoid of any carrier or additives. The economic value of a bypass fat for ruminants depends upon the following features;
High digestibility and palatability
High palmitic acid
High melting point
Nevertheless, the economic success of consuming supplemental like bypass fat for ruminants (also known as protected fats or dry fats) relies upon appropriate sourcing from a reliable supplier and realizing the proper time and amount of dry fats required to feed the animals.
Cloud Agri is the bypass fat supplier worldwide offering GopiFat® as dry fats to enhance milk production, butter fat, fertility management and better growth of cattle. We have developed the protected fats for feed producers and farming community to make a sustainable, efficient and quality food and feed chain. Cloud Agri as leading bypass fat supplier offers the product in three variants i.e.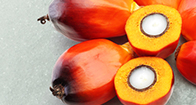 It is supplied around the globe and is playing a significant role in increasing the quality of dairy cows all over the world.
Contact us for more details